Restaurant
Location:

North Off Lloyd Expressway in the
"Village Commons"

5412 E. Indiana Street
Evansville, IN 47715
(812) 473-5551




Our extensive
menu offers
Cantonese foods
mild to spicy
appetizers:
beef, pork, seafood,
poultry, family dinners, fried rice dishes, and American items.

~ * ~


Wednesday
~*~ JULY 1 ~*~
inside seating begins
WE ARE OPEN "ONLY"
for
~*~ CARRY OUTS ~*~
Tuesday - Sunday
11:00 am ~ 8:00 pm
Calls to Order ~ Welcome!
Thank You Loyal Customers
for dining in our restaurant
for 30 years!
We are pleased to serve delicious,
fresh foods cooked only with
100% vegetable oil straight
from our kitchen
to your table.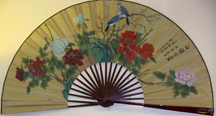 All chicken dishes are made
with only lean, white meat.
Our servers are well-known
for giving our customers
impeccable service.


Try Our Lunch Menu
~ 11:00 AM ~ 3:00 PM ~
~ * ~
Come for lunch on Sunday
for the same low prices!
~ * ~
Beverages include:
Iced tea, coffee,
a variety of soft drinks,
milk, as well as a selection
of beer and wine products.

Carry Outs are Always
Welcome!
(Soup Not Included)
(in carry out meals)
Call: 812-473-5551


Carry Outs
always welcome.
(Soup Not Included)
(in carry out meals)
Call: (812) 473-5551
(Click on button above)

Karen and Eddie Kung, owners

~ * ~
Business
Hours:
Tuesday - Thursday
11:00 AM - 9:00 PM

Friday - Saturday
11:00 AM - 9:00 PM

Sunday
11:00 AM - 8:30 PM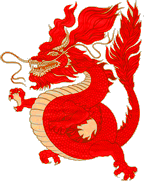 Reduced prices for all lunches served
11:00 AM - 3:00 PM
Sunday & Tuesday
Through Saturday
Appetizers and fried or steamed rice are included.
Fast service is our goal for our business customers.
~ * ~



Many Customers Enjoy:

Sesame Chicken
General Tso Chicken
Sweet Sour Chicken
Hunan Chicken
Chicken Fried Rice
and
Combination
Fried Rice

Fried Flounder
(Choice of many Sauces)


American Menu Available

Hamburger Basket
Fish & Chips
Chicken Nuggets & Fries
Shrimp & Fries
~~~~
Desserts Include:
Ice Cream
Fortune & Almond Cookies

Cheese Cake